OneStepVietnam presents
Monthly Newsletter of April 2023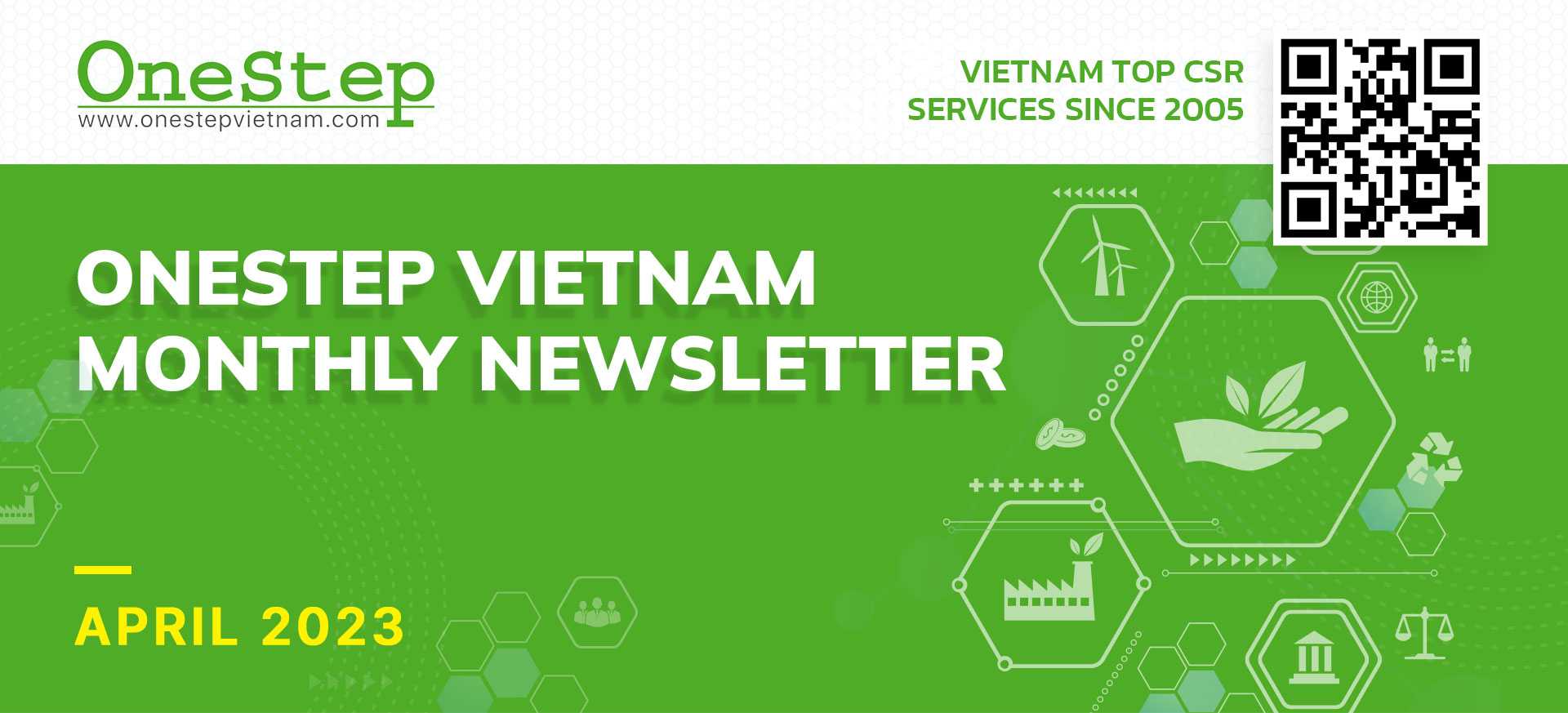 ECONOMIC NEWS
The General Statistics Office of Vietnam, a department under the Ministry of Planning and Investment, recently issued a report on the socioeconomic status of the first quarter in 2023. In this period, Vietnam's gross domestic product (GDP) experienced a growth rate of 3.32 percent compared to the same period last year, which was lower than the growth rate outlined in Government Resolution 01/NQ-CP. Despite this, the result is still positive given the extremely low or negative economic growth faced by other nations in the region and around the world.
Based on the report from the Foreign Investment Agency (FIA), new investment capital inflows have surged once again after a minor decline in the first three months of the current year. Over the course of the first four months of the year, a total of 77 countries and territories invested in Vietnam, with Singapore leading the way with an investment sum of almost $2.2 billion. Japan was ranked second with nearly $2 billion, while China came in third with almost $752 million.
In terms of location, Hanoi was the most popular destination, having attracted over $1.1 billion in investment capital, followed by the northern province of Bac Giang with more than $1 billion. Ho Chi Minh City, Binh Duong, and Dong Nai were also notable locations for investment.
Source: Online Newspaper of the Government of the Socialist Republic of Vietnam and Vietnam Economy News.
NEW LEGAL REQUIREMENTS
Decision No. 490/QD-BHXH of Vietnam Social Security
On March 28, 2023, Vietnam Social Security issued a decision on amending and supplementing some procedures for collecting social insurance, health insurance, unemployment insurance, occupational accident and disease insurance; managing social insurance books, health insurance cards issued together with Decision No. 595/QD-BHXH dated April 14, 2017 of the Director General of Vietnam Social Security, and amending and supplementing Article 1 of Decision No. 505/QD-BHXH dated March 27, 2020 of the Director General of Vietnam Social Security.
Resolution No. 60/NQ-CP of The Government
On April 24, 2023, The Government approved the Agreement between the Government of the Socialist Republic of Vietnam and the Government of the Republic of Korea on social insurance, signed on December 14, 2021 in Korea.
ONESTEPVIETNAM NEWS
In April 2023, OneStepVietnam participated in a meeting in Ha Noi – capital of Vietnam, hosted by GIZ (The Deutsche Gesellschaft für Internationale Zusammenarbeit) to be a potential external service provider to supply HREDD (Human Rights Environmental Due Diligence) services as regulated by the German government for any suppliers exporting into Germany. In addition, throughout this month, we provided consulting services (including training, consultation and internal audit) to 2 factories using legal requirements, brand and international standards regarding social compliance. Besides, OneStepVietnam provided regular audit, assessment and verification services for its customers.
OneStepVietnam team – April 2023