OneStepVietnam presents
Monthly Newsletter of August 2022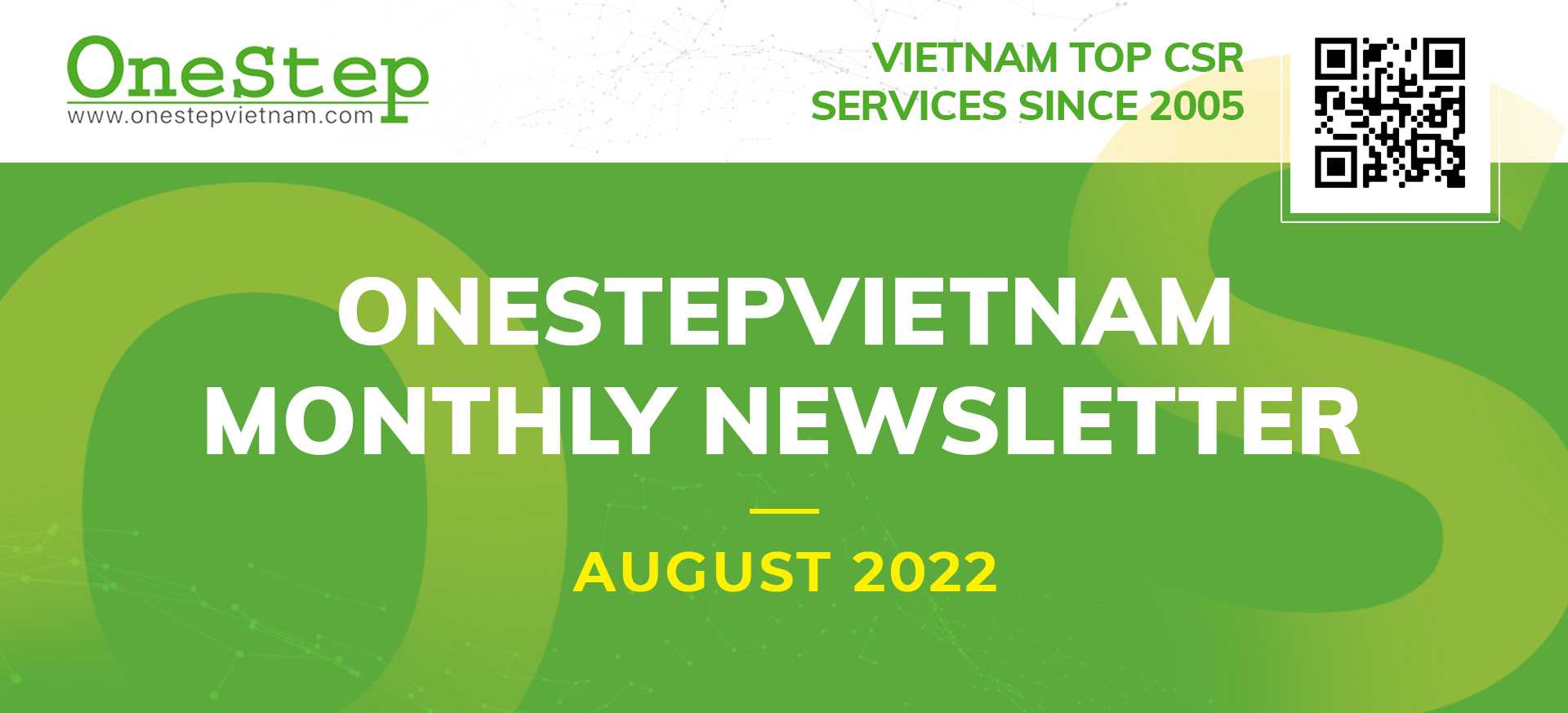 ECONOMIC NEWS
The number of resumed and newly-established firms reached 149,451 in the first eight months of 2022, accounted for 31.1 percent of the current time, according to the Business Registration Management Agency under the Ministry of Planning and Investment.
Specifically, 48,126 firms returned to the market during the January-August period, which is equivalent to 48.3 percent year on year.
In August, 11,918 firms were established with the total registered capital up to VND 130.198 billion, increased 106.9 percent in number and 91.6 percent in value compared to the same period last year.
According to General Statistics Office, Foreign Direct Investment (FDI) disbursement was estimated at US$12.8 billion in January-August, a year-on-year of 10.5 percent.
The World Bank on Monday forecasts that Viet Nam's GDP would accelerate up to 7.5 percent in 2022 starting from 2.6 percent last year.
The economy expanded 5.2 percent in the fourth quarter last year, 5.1 percent in the first quarter this year, and 7.7 percent in the later quarter.
However, this positive outlook depends on increasing risks, including decelerating growth and stagflation in Viet Nam's major export markets, global commodity price hikes, and global supply chain disruptions.
Source: Online Newspaper of the Government of the Socialist Republic of Vietnam
NEW LEGAL REQUIREMENTS
There are no new legal requirements regarding social compliance field within August 2022.
ONESTEPVIETNAM NEWS
All assessors of OneStepVietnam are vaccinated and now allowed to travel in all areas of Vietnam and other countries. We have conducted in-person assessments as usual, no remote services conducted in August 2022.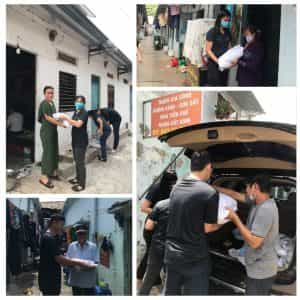 As a service provider working in the social compliance field, OneStepVietnam also has its own social activities. On August 12, 2022, OneStepVietnam and Oxalis Adventure at Ho Chi Minh office based gave 150 gifts to local families in the low living standards in Thu Duc City, Ho Chi Minh City. Each family was distributed rice and necessaries.
OneStepVietnam team – August 2022