Vietnamese businesses donate 1.3 million masks to the US
Showing solidarity and support towards the global efforts against the COVID-19 pandemic, at The Vietnam Chamber of Commerce and Industry (VCCI) office, Vietnamese businesses have joined hands to provide the United States with nearly 1.3 million face-masks.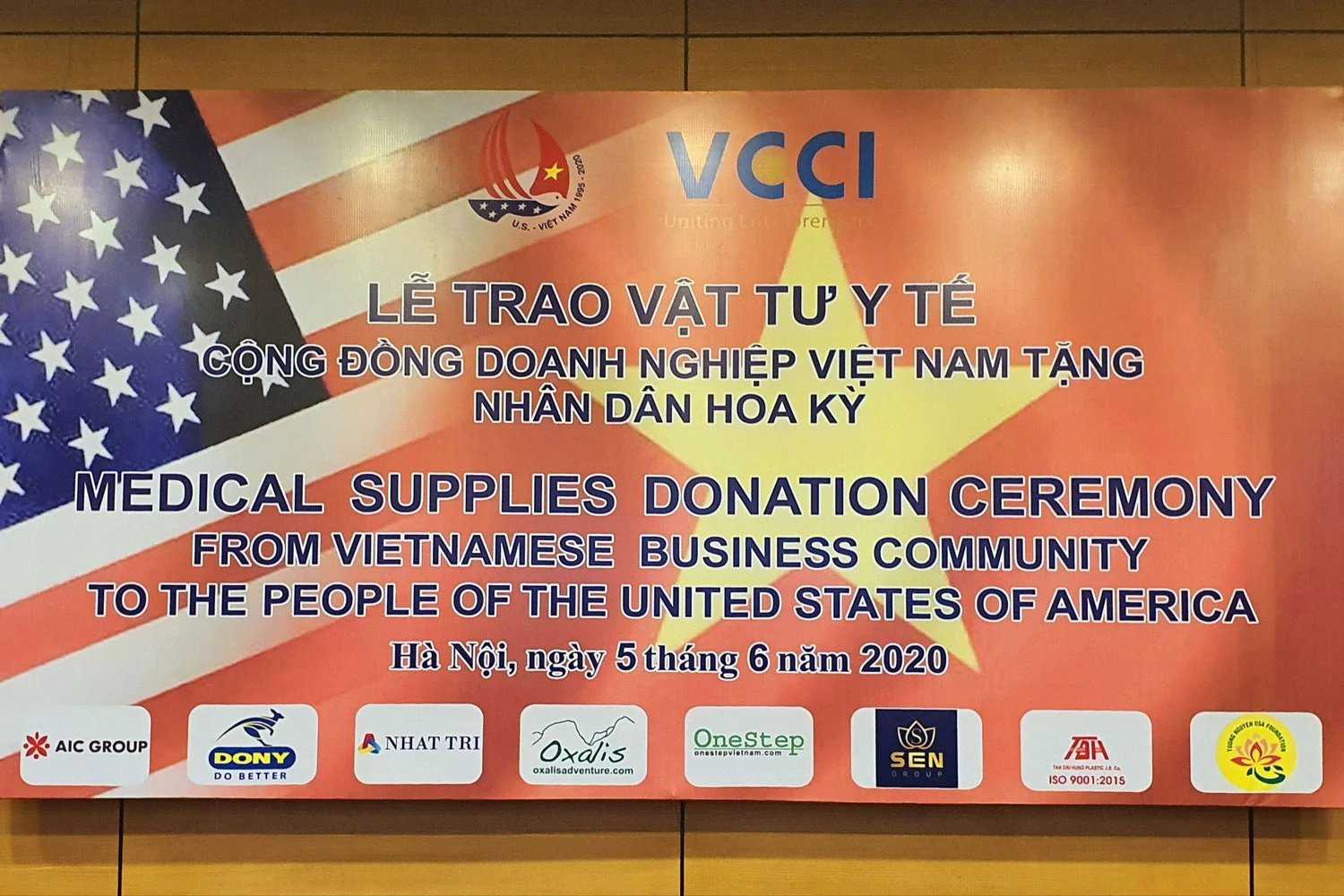 In specific, OneStep Viet Co., Ltd, Oxalis Adventure Co., Ltd, AIC Group, Dony Garment Co., Ltd., SenGroup JSC, Tan Dai Hung Plastic JSC, and Tuong Nguyen charity group, among several others donated about 1.3 million face-masks and 100,000 non-skid socks.
Mr. Vu Tien Loc, chairman and president of the VCCI, stated that although the aid was modest compared to the US' demand for medical supplies, it was still "a beautiful gesture from Vietnamese businesses and organizations towards the Americans during a time of hardships."
US Ambassador to Vietnam Daniel Kritenbrink expressed his appreciation towards the Vietnamese government, VCCI, and sponsors. "We have a saying that 'A friend in need is a friend indeed'. It means that if you find yourself in a difficult situation and you need help, you will find out who your true friends are because your true friends come forward and help you," he said.
The US Ambassador also congratulated Vietnam on our success in COVID-19 prevention and control.
Above aid would be received and contributed to American people by Operation USA.
Source: VCCI news, Vietnam investment review and cafebiz.