OneStepVietnam proud of being the consulting organization for the Tan Hoa Village, which has been awarded the title of the Best Tourism Village by UNWTO
Through the evaluation process of 260 submissions from 60 countries, Tan Hoa Village in Quang Binh Province, Vietnam, proudly stands as the sole representative from Vietnam among a total of four participating villages, achieving the prestigious title of the Best Tourism Village awarded by UNWTO – the World Tourism Organization, out of a total of 54 villages globally recognized. This recognition is based on the assessment of 17 sustainable development criteria established by the United Nations.
Photos of Tan Hoa Village – Minh Hoa District – Quang Bình Province – Vietnam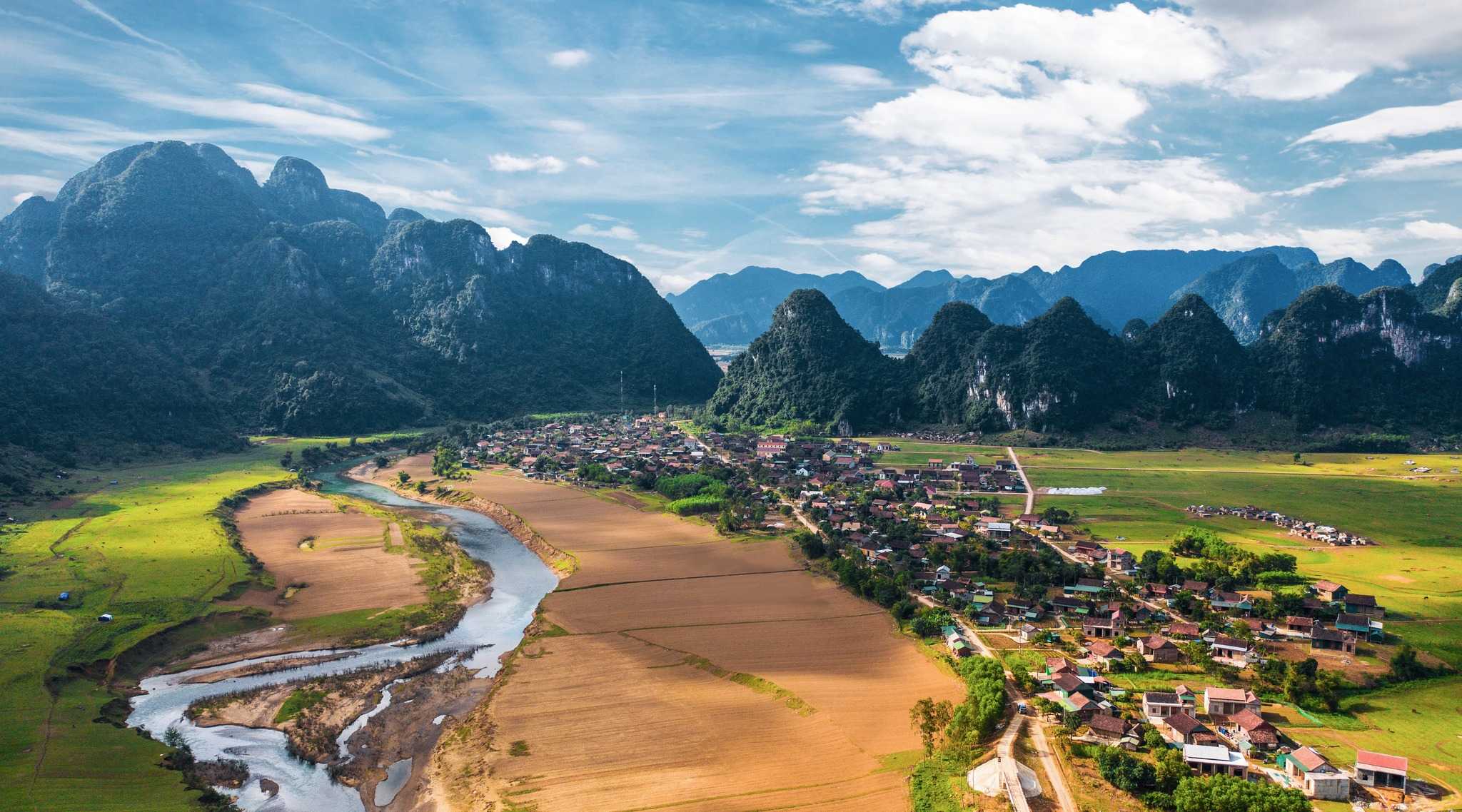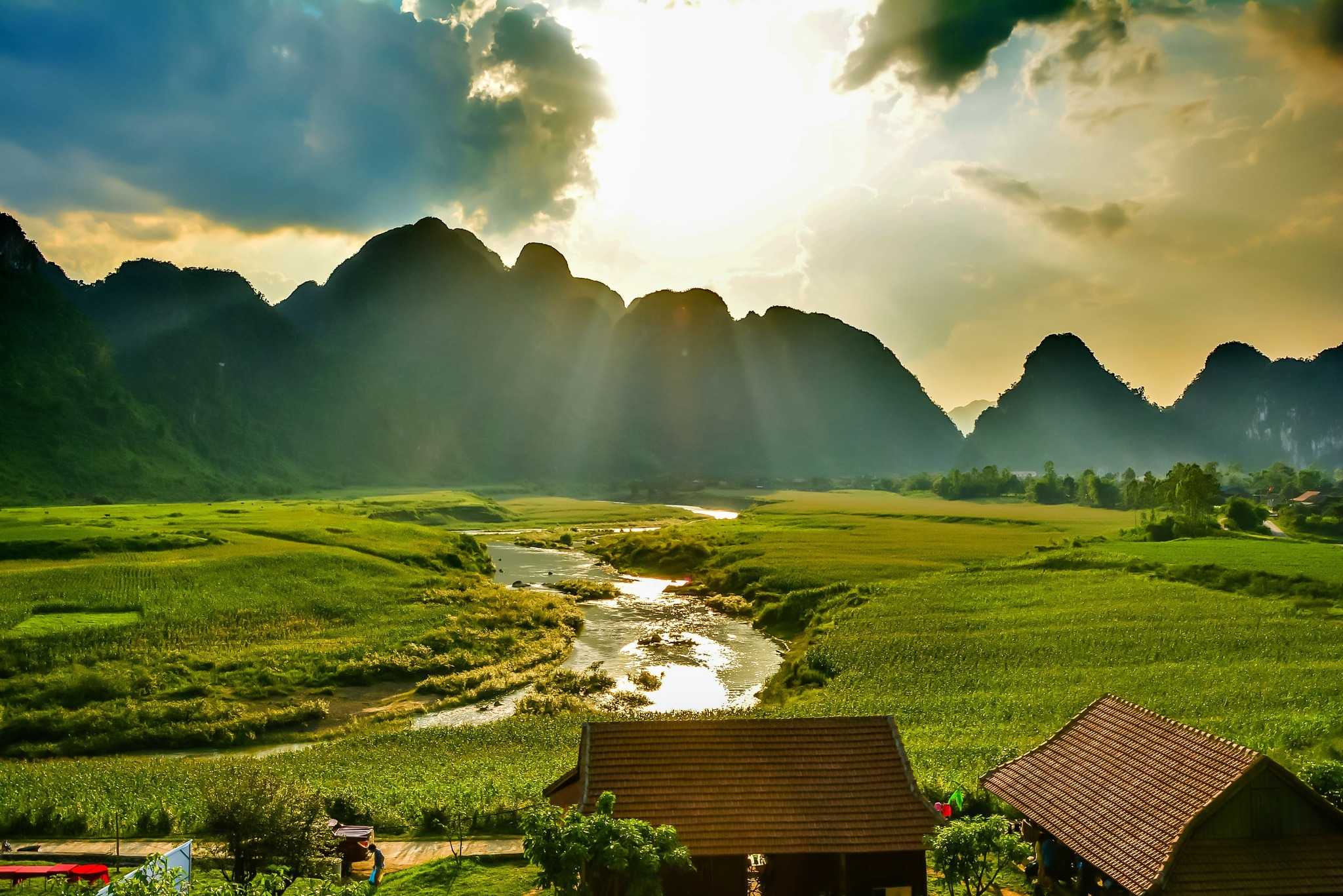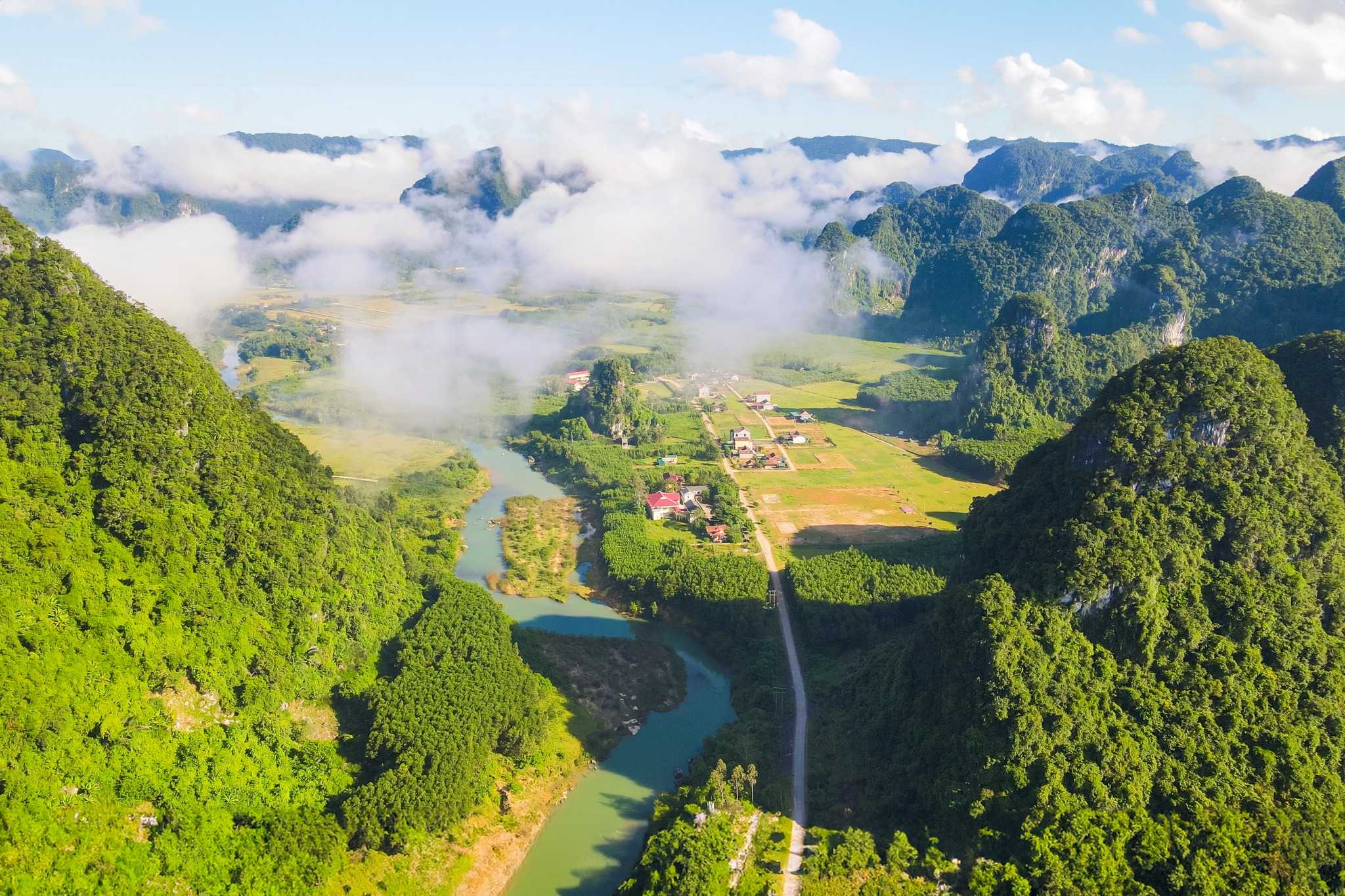 The representative of Tan Hoa Village received the award for the Best Tourism Village during the event held in Samarkand, Uzbekistan, on October 19, 2023.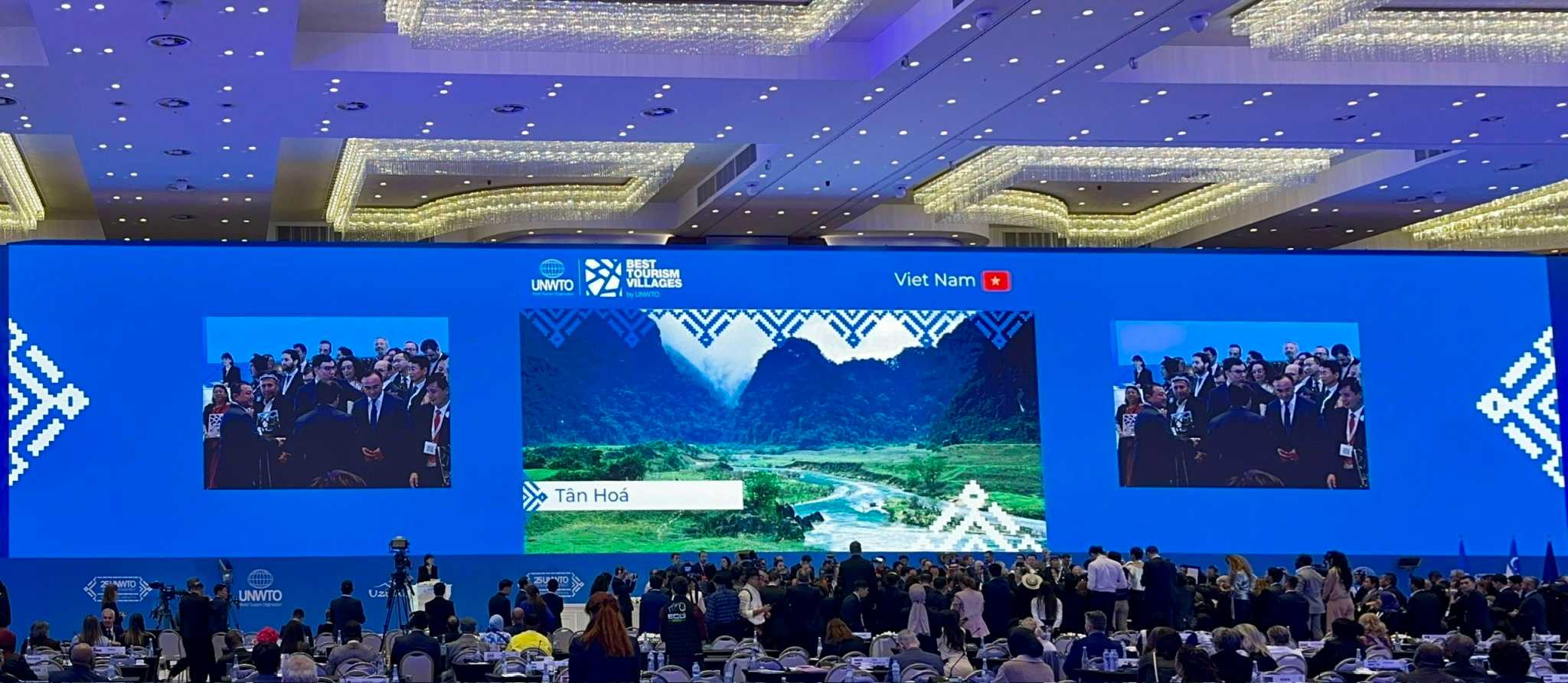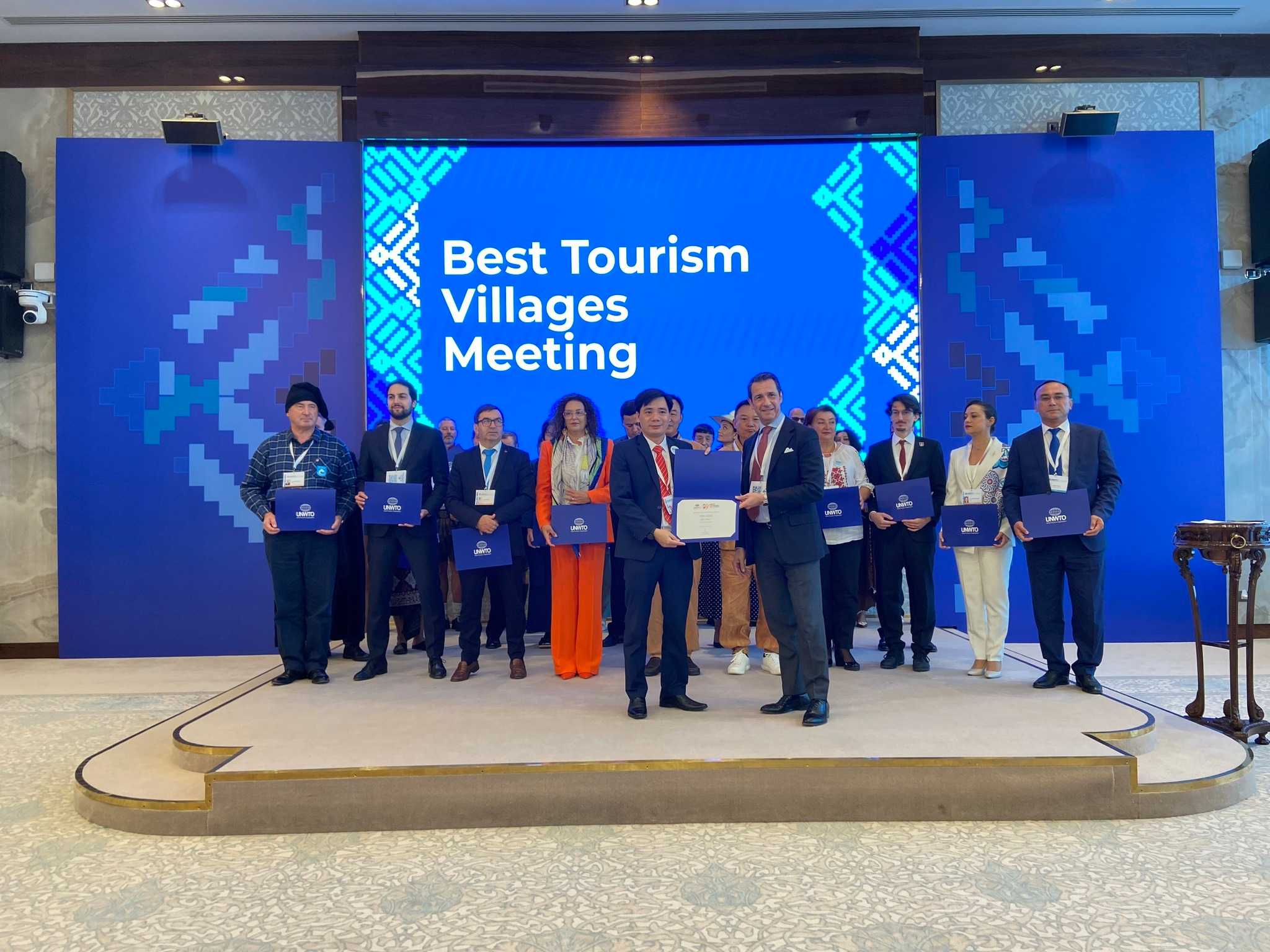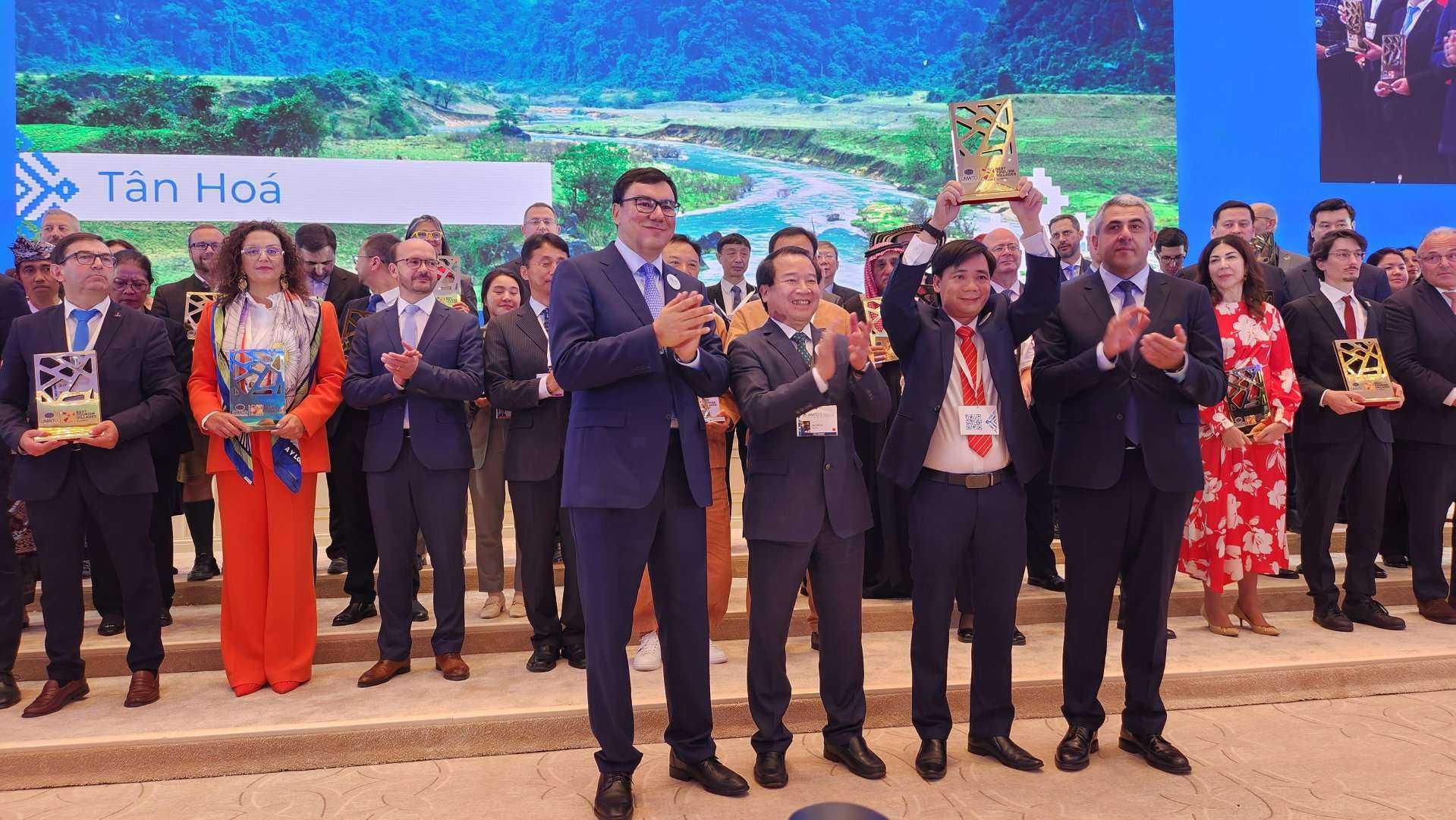 The representatives of Tan Hoa Village, Mr. Truong Thanh Duan – the Chairman of Tan Hoa Commune, Minh Hoa District, Quang Binh Province, and representatives from OneStepVietnam, Mr. Nguyen Van Hanh – the consulting expert.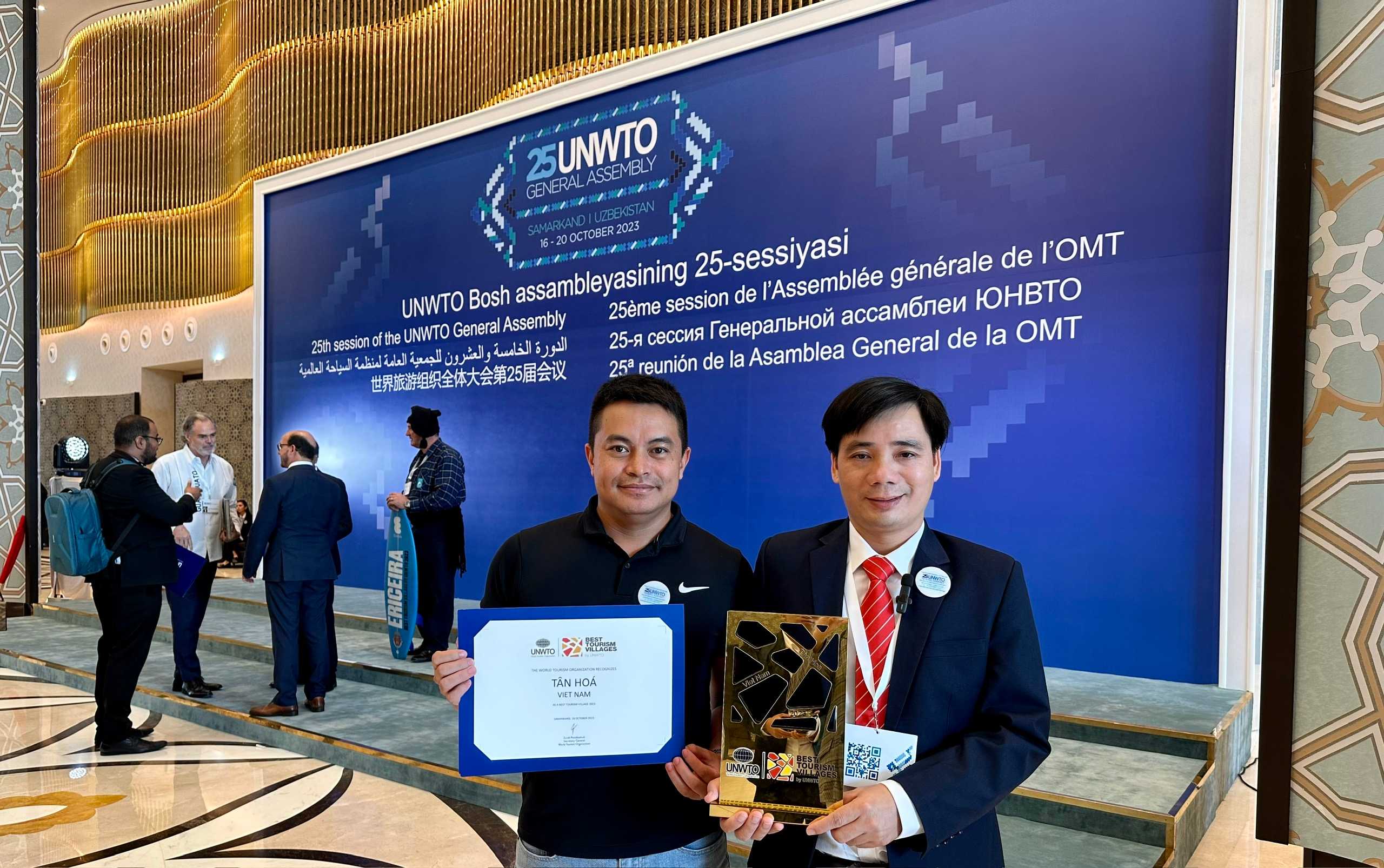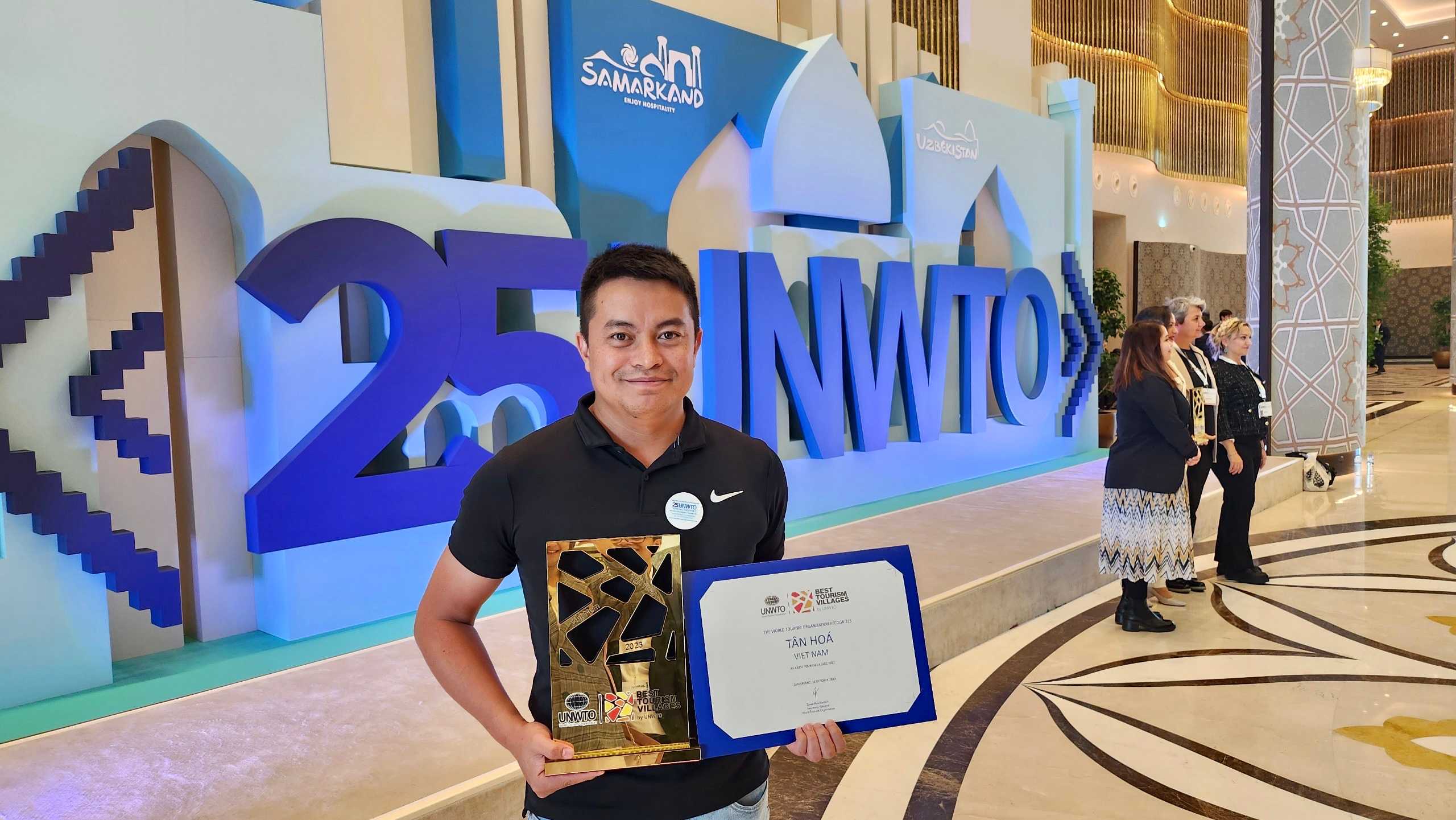 With 18 years of experience in compliance and sustainable development, OneStepVietnam has been a consultant partner from the initial stages of Tan Hoa Village's sustainable tourism model development. This model is founded based on the unique natural resources and distinctive cultural heritage of the Tan Hoa community and strict compliance to the 17 Sustainable Development Goals (SDGs) set by the United Nations and UNWTO.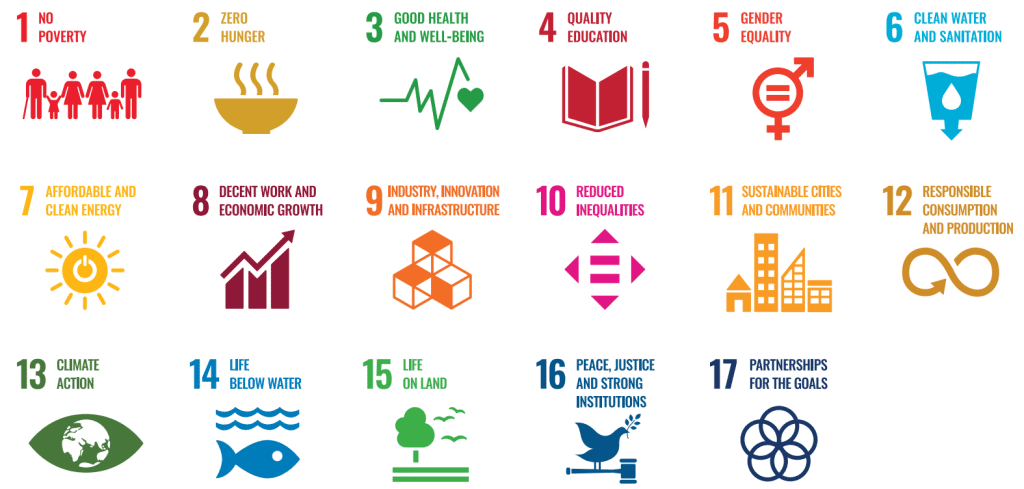 Tan Hoa Village has achieved 12 out of the 17 SDGs, as follows:
1. Good Health and Well-being – The Goal No. 3/17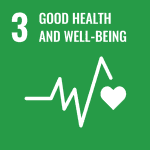 Làng Tân Hóa luôn đặt những vấn đề về sức khỏe, an toàn, an ninh và phúc lợi lên hàng đầu với hệ thống chăm sóc sức khỏe công cộng và cộng đồng cho người dân mọi lứa tuổi trong làng và khách du lịch. Làng cùng với đối tác xây dựng mô hình ứng phó các sự cố thời tiết và thiên tai, đặc biệt là lũ lụt vì Làng Tân Hóa được mệnh danh là Rốn lũ của tỉnh Quảng Bình. Bên cạnh đó, làng đã biến khó khăn thành thuận lợi khi xây dựng thành công mô hình Làng du lịch thích ứng thời tiết.
2. Clean Water and Sanitation – The Goal No. 6/17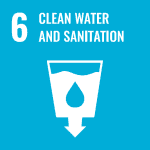 Tan Hoa Village commits to environmental protection and the preservation of natural resources. The village provides clean water to all family, with a self-contained wastewater treatment system in place before discharging into the environment. The village, in collaboration with its partners, maintains clean water treatment systems to ensure hygiene and disinfection for both residents and tourists. The village implements the 3R principle for waste management (Reduce, Reuse, and Recycle), with a particular focus on repurposing surplus food for livestock feed.
3. Decent Work and Economic Growth – The Goal No. 8/17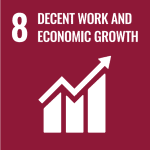 Tourism activities in Tan Hoa have been steadily growing, with an increasing number of local residents participating in these activities. As of 2023, 109 local inhabitants are participating in tourism endeavors in collaboration with partner organizations. Individuals who were previously involved in illicit logging activities have now voluntarily transitioned into forest conservation roles. They understand that protecting the forested areas is a means of preserving their own livelihoods, which sustain their families. Employment opportunities stemming from the tourism sector are characterized by sustainability and continuity, contributing to the enhancement of local living standards, income levels, and the protection and preservation of the region's valuable natural resources.
4. Industry, Innovation and Infrastructure – The Goal No. 9/17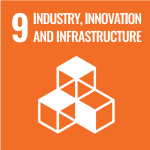 The village of Tan Hoa actively collaborates with the Quang Binh Provincial Department of Tourism as well as the Vietnam National Administration of Tourism (VNAT) on various tourism initiatives. The village acknowledges the significance of government support and cooperation in enhancing the development and sustainability of the tourism industry. It participates in policy discussions and joint planning with government authorities to align their tourism strategies and initiatives with larger regional or national plans. This collaboration ensures that the village benefits from government resources, expertise, and funding opportunities, further enhancing tourism services and the overall development of the village as a sustainable and attractive destination.
5. Reduced Inequality – The Goal No. 10/17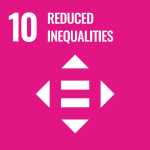 The village of Tan Hoa consistently promotes and ensures gender equality in employment opportunities within the tourism sector. Advancing gender equality in education, human resources, daily life, employment, and economic development is one of the top priority in the sustainable development policies of both the village and the local area. Currently, the village has 25/109 (23%) female workers providing tourism services in various positions such as operating homestays, serving local dinners, and occupying diverse roles at Tu Lan Lodge. Meanwhile, 77% of male workers are engaged in tasks like portering, guiding, and assisting with safety during forest exploration tours.
6. Sustainable Cities and Communities – The Goal No. 11/17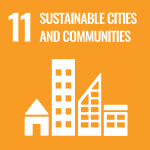 The village aims to achieve green economic development, with its primary focus on the tourism sector, in order to establish long-term and sustainable economic growth. Activities from tourism promote sustainable production and consumption chains, such as operating homestays for travelers, organizing cooking and dining experiences for visitors to savor local cuisine, trading in local products for tourists under the OCOP (One Commune, One Product) initiative. Local products include honey, artisanal salt, turmeric powder, fish, and various agricultural produce-derived items.
7. Responsible Consumption and Production – The Goal No. 12/17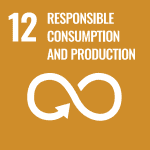 The village of Tan Hoa aims to achieve green economic development, with its primary focus on the tourism sector, in order to establish long-term and sustainable economic growth. Tourism-related activities aimed at promoting sustainable production and consumption include the operation of homestays for tourists, the organization of home-cooked dining experiences to allow visitors to savor local cuisine, and the sale of locally sourced products to tourists as part of the OCOP (One Commune, One Product) initiative. Local products offered under this initiative encompass honey, artisanal salt, turmeric powder, unique fish varieties, and a range of agricultural products.
8. Climate Action – The Goal No. 13/17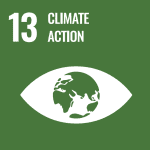 Climate change is a pressing global issue that affects not only individual countries but the entire world. The village maintains the following policies and methods to address this issue:
– Utilizing clean, renewable, and environmentally friendly energy sources, such as agricultural and aquacultural practices, as well as solar energy for a part of the village's transportation system.
– Implementing the 3R principle for waste management: Reduce, Reuse, and Recycle, with a particular focus on repurposing surplus food for livestock.
– Undertaking tree planting initiatives and engaging in environmental services related to forests.
These measures aim to minimize the impact of climate change and promote sustainable development in Tan Hoa Village. Additionally, the transition from forest exploitation to the tourism business has played a significant role in resource conservation, indirectly contributing to climate change adaptation goals.
9. Life Below Water – The Goal No. 14/17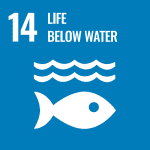 The residents are encouraged to engage in eco-friendly production practices that do not harm the environment, contributing to the preservation and strengthening of the village's surrounding natural resources. Domestic waste generated at homestays is processed in national-standard self-degrading treatment tanks. Furthermore, the village's tourism enterprises have wastewater treatment systems in place to protect surface and groundwater sources. Additionally, rainwater is utilized for livestock and farming by the residents. These efforts are directed towards ensuring sustainable development and the conservation of the natural environment in Tan Hoa Village.
10. Life on Land – The Goal No. 15/17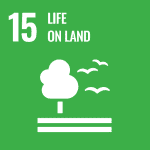 Conserving and developing natural resources in the village is an important component of eco-tourism development. This is achieved through methods that reduce the impact and consumption of clean water, waste, solid waste in general, and single-use plastics. These include instructing the local people in waste classification at the source, repurposing surplus food for livestock rearing, adopting environmentally friendly fertilizers and biogas alternatives over chemical ones, and forging partnerships with relevant entities for waste collection and processing. These measures are designed to control and minimize the environmental impact of water consumption, waste treatment, and solid waste management on Tan Hoa Village's land resources. Furthermore, they promote biodiversity through activities aimed at conserving and preserving natural resources, enhancing diversified and sustainable green agricultural production.
11. Peace, Justice and Strong Institutions – The Goal No. 16/17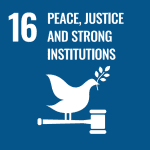 Advancing a peaceful, democratic, just, equitable, cultured, and sustainable society in Tan Hoa Village extends beyond the village itself. It involves a coordinated effort with various administrative levels, sectors, and local authorities, all in alignment with the shared national and local objectives. Both the village and governmental bodies strive for equality and proactiveness in achieving sustainable social development, cultured living, legal compliance, and the elevation of developmental and gender equality in various facets of life, employment, and education. Tan Hoa Village closely collaborates with tourism businesses and local authorities to advance green and sustainable tourism, laying the groundwork for sustainable, equitable, harmonious, and legally compliant economic, social, and environmental development.
12. Partnerships for the Goals – The Goal No. 17/17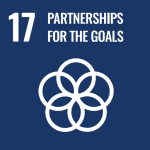 Tan Hoa Village has established a specialized mechanism for the development and management of tourism. It adheres to a public-private partnership model, where both the public sector and private organizations collaborate to promote tourism growth and efficiently manage its activities. The village has established a Tourism Management Board, consisting of representatives from local government, community leaders, tourism-related businesses, and relevant stakeholders. This board serves as a platform for decision-making, coordination, and strategic planning to ensure the sustainable development of tourism within the village.
Through this collaborative structure, the village harnesses expertise, resources, and in-depth knowledge from both the public and private sectors to implement policies, initiatives, and projects that support tourism development, enhance the visitor experience, and benefit the local community. This specialized framework fosters effective management, engagement of stakeholders, and accountability in pursuing sustainable development goals in Tan Hoa Village.
Reference:
Tan Hoa Village's website: https://tanhoavillage.com/
Post about Tan Hoa Village from Oxalis Adventure: https://oxalisadventure.com/vi/tu-vung-ron-lu-tro-thanh-lang-du-lich-tot-nhat-the-gioi/
Tan Hoa Village achieved the title of the Best Tourism Village 2023 awarded by UNWTO: https://www.unwto.org/tourism-villages/en/villages/tan-hoa/
Tourism consultation of OneStepVietnam: https://onestepvietnam.com/tourism-consultation/
Image copyrights: OneStepVietnam and Oxalis Adventure.