1. Community tourism consultancy service
For the last 2 decades, the development of rural and community-based tourism has been receiving great attention by many international organizations and governments. The development of the mentioned types of tourism offers great opportunities to eliminate hunger and reduce poverty as well as socio-economic development for the communities taking part.
Community Tourism plays an integral role in the development of the local communities in the buffering zones of national parks and nature reserves, contributing to promoting development as well as reducing economic pressure for these sites via tourism. 
Moreover, Community Tourism also contributes to reducing, and eliminating illegal hunting, and exploitation inside national parks and natural reserve areas, by providing income and occupations. 
Furthermore, developing this type of tourism can enhance local people's education and knowledge and raise their living standards.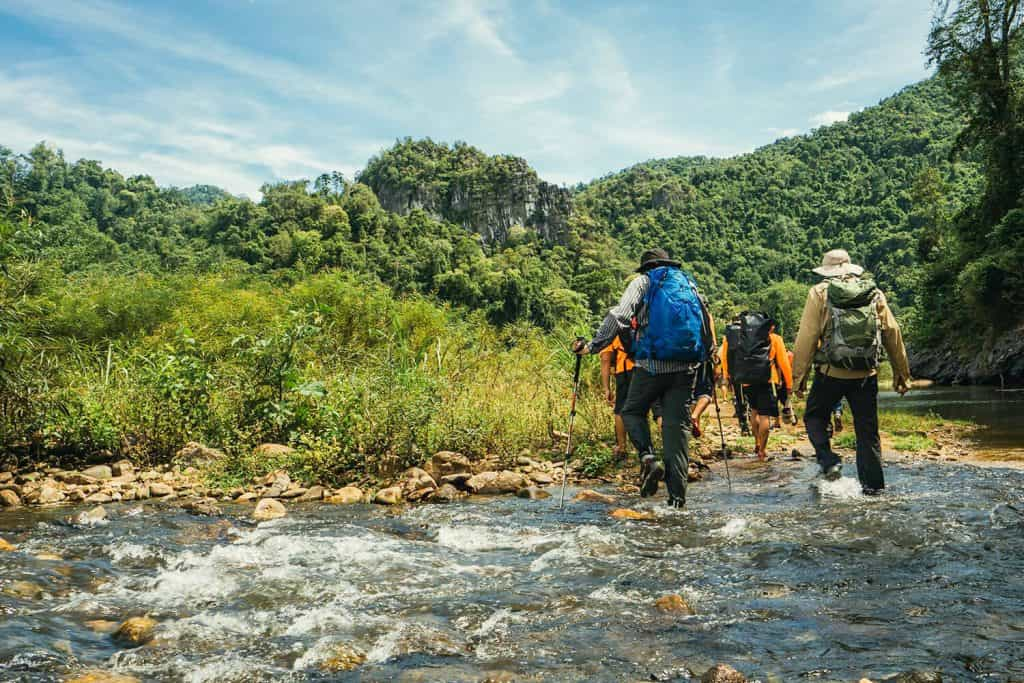 There have been many projects funded by the Government, organizations and investors in Community-based Tourism in rural areas in the Greater Mekong sub-regions for the past few years. 
There are successful cases in developing local tourism, creating more jobs and stable income for the local people. However, there are cases that did not meet expectations due to subjective and objective factors.
2. Ecotourism product development
Green tourism or Ecotourism is becoming more and more common and in the spotlight around the world. Especially, ecotourism has become a focal point of many local areas and countries around the world following the COVID-19 pandemic.
OneStep has been a pioneer consultancy unit assisting Oxalis Adventure in Quang Binh Province in building ecotourism and adventure tourism products for the past 10 years. Oxalis tourism products have been attracting national and international tourists. In particular, the Son Doong Expedition Tour to the biggest cave in the world, is always in demand, and fully booked a year in advance. Other tours such as Tu Lan, En Cave, Va Cave are products that attract a large number of visitors from across the globe.
Beside operational training activities, local community training, and assistance in supply chain service for the visitors, OneStep always emphasizes supporting local areas to create unique tourism products to attract visitors. When consulting on tourism products OneStep aims to build the connection between the tourism development unit and the local community. Our approach is to make the unique product as the foundation for attracting tourists, while the local community joins as an unbreakable supply chain for the tourism product.
By building up the number of unique tourism products, a greater amount of tourists will be drawn both nationally and internationally, contributing to socio-economic development, the state budget, as well as assisting Community-based Tourism development.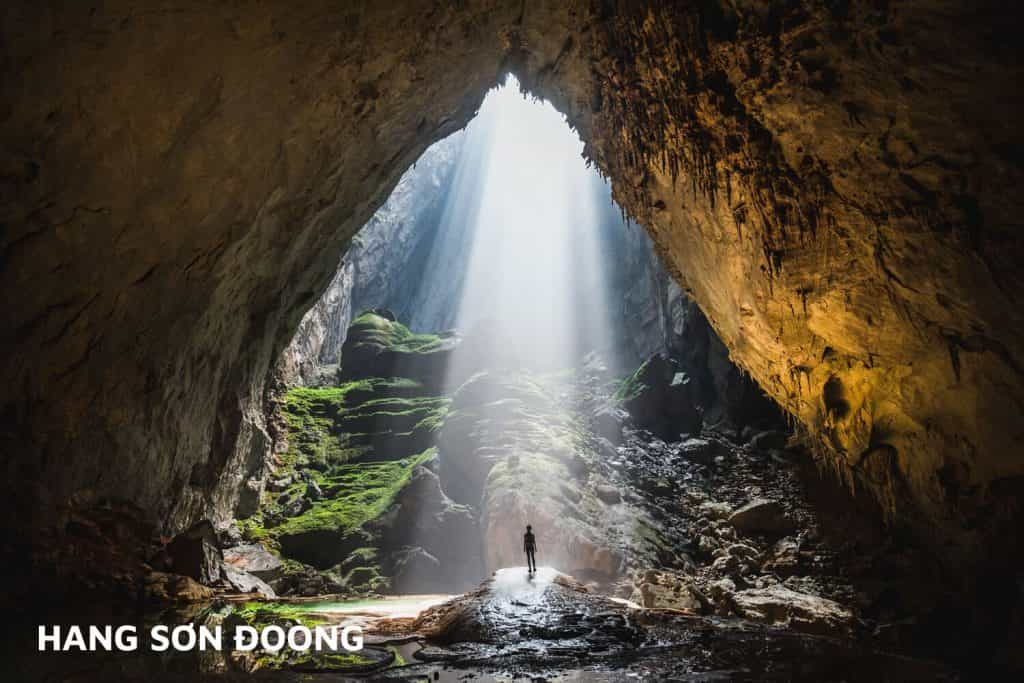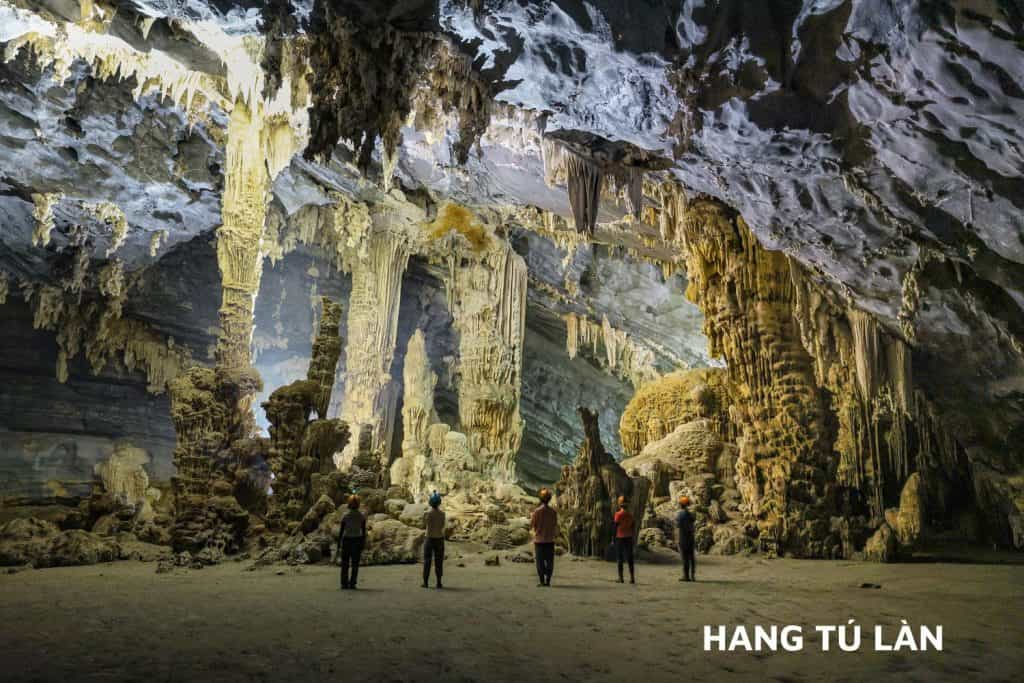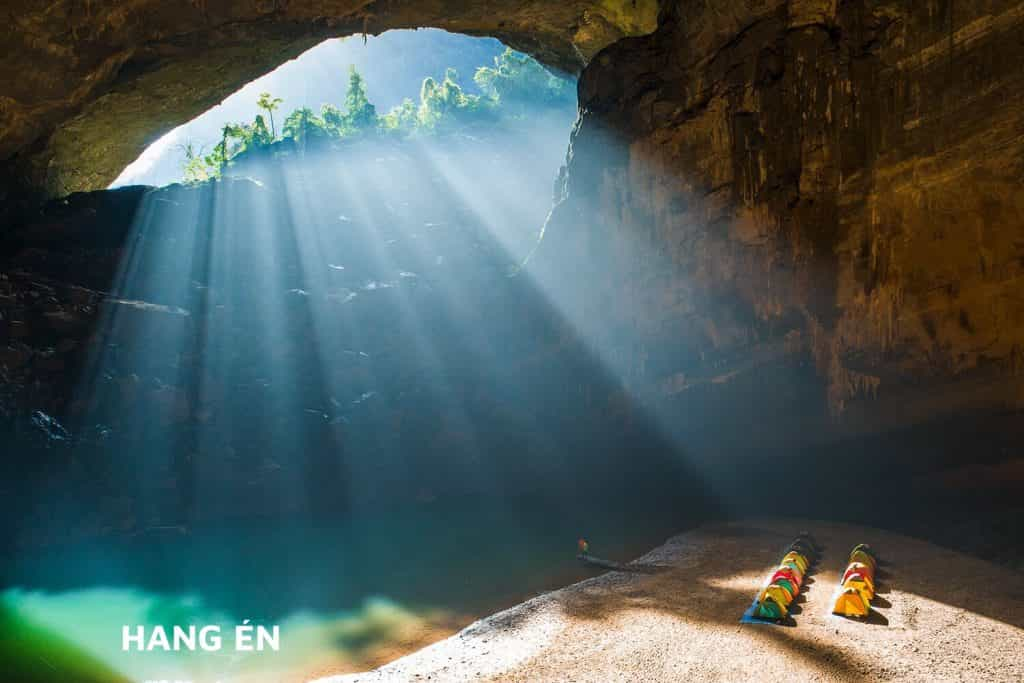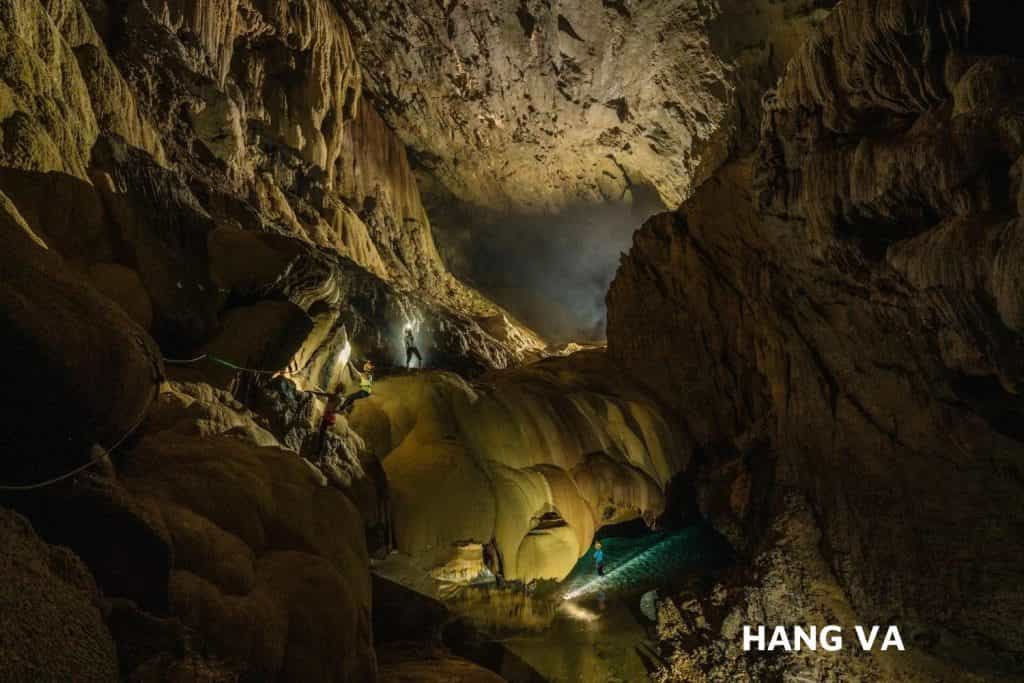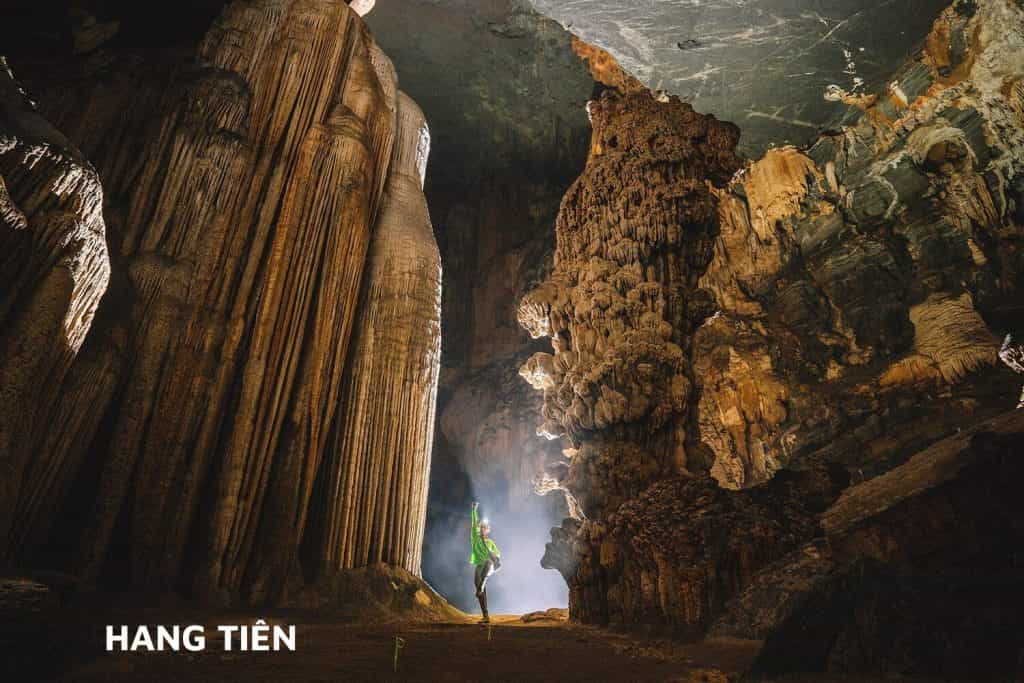 Oxalis Adventure's adventure tourism and ecotourism style has proved its effectiveness over the past 10 years. Oxalis tourism activities have contributed to creating direct occupations for more than 500 local people and thousands of indirect ones in Quang Binh Province. Oxalis tourism products contribute to Quang Binh Province's state budget.
By building up the number of unique tourism products, a greater amount of tourists will be drawn both nationally and internationally, contributing to socio-economic development, the state budget, as well as assisting Community-based Tourism development.
3. Sales-marketing and management solutions
Marketing, sales training and consultation
We understand that once there is a tourism product, not only the participation from the local community needed, but also an appropriate marketing strategy to promote the products to the customers. 
Based on the customer that the business wishes to attract, OneStep will provide implementation solutions including website design, promotional content and training for marketing staff to enhance and accomplish the marketing strategy with flying colors. 
Besides, we assist the sales department in training activities to develop and effectively promote the enterprise's products, and attract the visitors.
Administration management consultancy services
We supply and lease administration management systems, such as: tour booking and management, room booking, customer interaction (chat) and other solutions to assist the business and the community.
For the past 10 years, OneStep has supported and consulted to Oxalis Adventure in building up an effective marketing strategy, including national and international promotion programs. Moreover, OneStep has been supporting Oxalis in building up an effective digital marketing strategy via website systems and social networking.
With our workforce not only within Vietnam but also abroad, OneStep consultancy brings you effective and realistic strategies for ecotourism activities.
OneStep Viet (OneStep for short) has a remarkable history of 16 years in the field of Corporate Social Responsibility (CSR) and Sustainability Development in Vietnam as well as other nations across South-East Asia. OneStep represents international brands across the world such as Nike, adidas, Levi's, Under Armour, IKEA, American Eagle, New Balance, H&M, etc. and is in charge of monitoring CSR activities and Sustainable Development at their manufacturing sites. Besides, OneStep is also the representative of national and international organizations such as Fair Labor Association – FLA, VCCI, ERM, Fair Wage, etc.
Especially in the tourism field, OneStep is proud to be the consultant for Oxalis Adventure in building a Community Tourism development strategy in Phong Nha-Ke Bang and Tan Hoa, Cao Quang with the Tu Lan Cave System, located in Quang Binh Province. OneStep has a crucial consultancy role in environmental protection strategies, building up porter teams, designing home stay models, incorporating dining at local residences, etc. for customers joining Oxalis Adventure tours.
OneStep will support and assist the local community/government to look for and design suitable tourism products for local tour operators, which involves local communities in tourism activities, such as: providing lunch/dinner at local homes, home stay training for the local people, developing staff for tourism activities as porter, cook, safety assistant, and other positions. Besides, OneStep will also assist the community to build up products with unique local characteristics to introduce directly and online to visitors and other customers.
Our approach is to use the strengths of the people for tourism-related activities, thereby helping people provide services in a natural, authentic, but quality way.
With our human resources, specialized through years of developing Community-based Tourism via activities with Oxalis Adventure, OneStep believes that we will provide realistic, achievable, operational approaches for Community Tourism activities.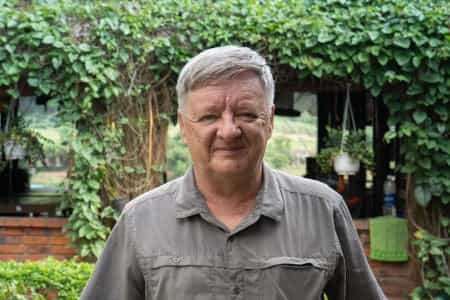 Mr. Limbert, with a lead role in the British Caving Expedition Team, has explored more than 700 caves in Vietnam, Asia countries with his team, including the world's largest one – Son Doong Cave. He has obtained great knowledge and experience to develop the adventure tours and conserving of natural heritage and resources.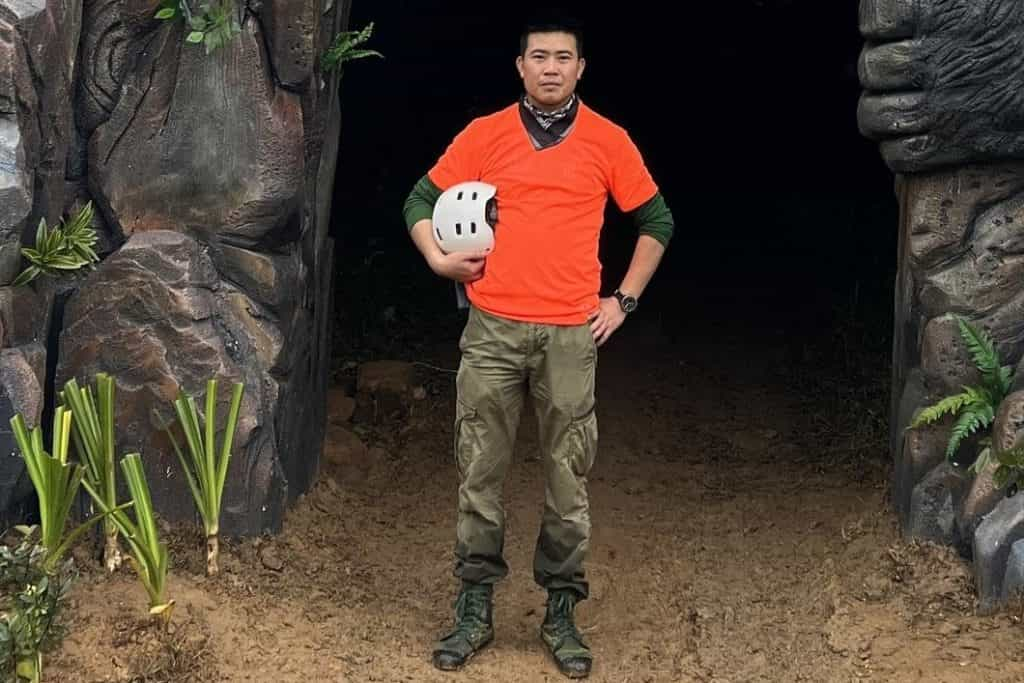 Mr. Thin, one of the first members of Oxalis Adventure, now is Operation Director of Oxalis Adventure covering all Oxalis' Adventure Tours and Tu Lan Lodge. Applying his extensive knowledge and experience, Mr. Thin is developing and operating the unique tourism products such as adventure tours and experience tours.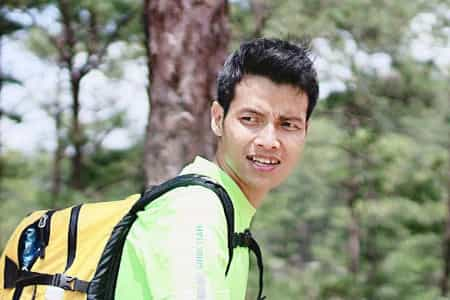 Mr. Duc is Sales Director of Oxalis Adventure covering all Oxalis' Adventure Tours and Tu Lan Lodge. He first joined Oxalis Adventure as a tour guide. From time to time, he became an expert in deeply understanding customer needs. With his extensive experience, the tours and products are designed perfectly for the customers.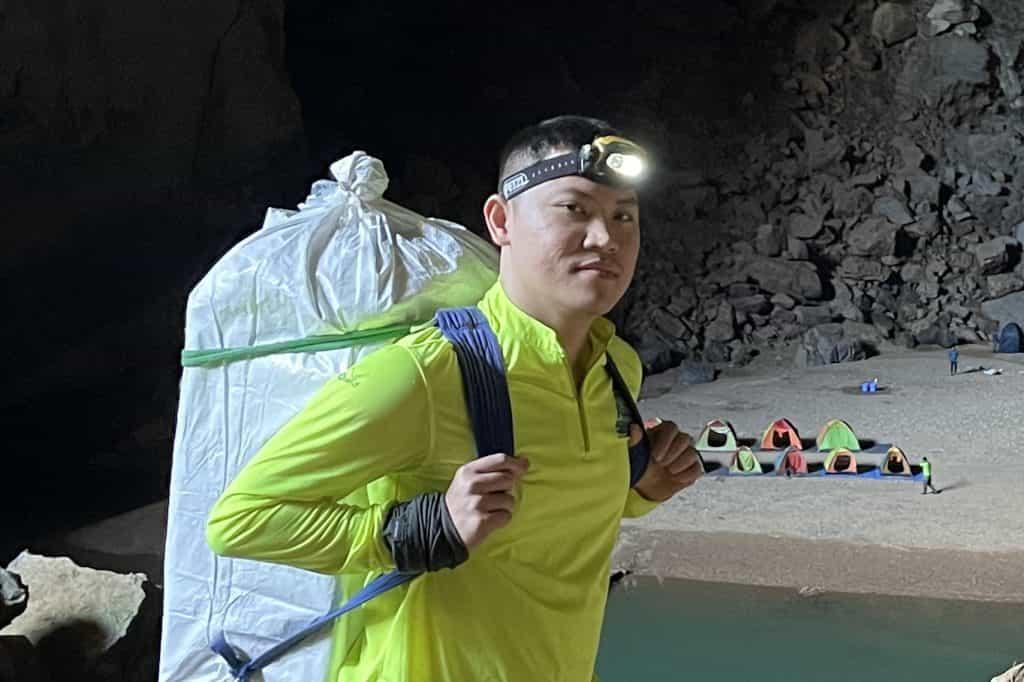 Mr. Thinh is Deputy Marketing Director of Oxalis Group covering all unique products of Oxalis Adventure and Oxalis Holiday. With collective and extensive experience in tourism marketing, achieving a Master's degree in E-Business in Australia, he has self-proven with innovative initiatives, effective marketing strategies to broaden customer's range globally.